Back
SCHEDULED ROAD CLOSURE NOTICE – RR 16-3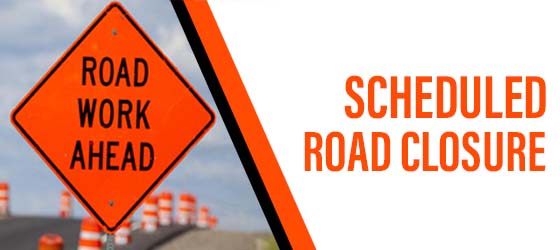 Scheduled Road Closure Notice for Range Road 16-3
Starting Thursday, May 11, Range Road 16-3, between Township Roads 10-4 and 10-2 will be closed to local traffic for the installation of two bridge-sized concrete box culverts as part of the Horsefly Regional Emergency Spillway project. Traffic will be detoured around the area for the duration of the project until further notice.
Detour (heading south on RR 16-3) – east on Township Road 10-4, south on Range Road 16-2, and west on Township Road 10-2 will be used.
Barricades and road closure signs will mark all construction areas. Please be sure to follow all signage and follow designated traffic routes.