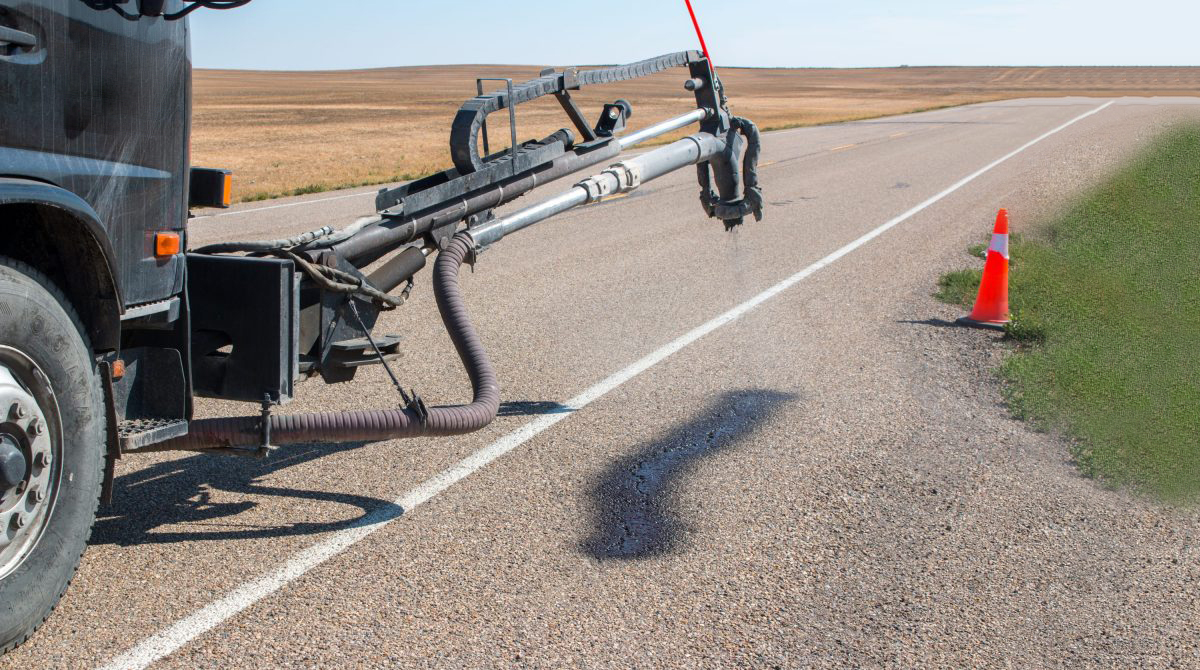 Crack sealing
Crack sealing is a rehabilitation method used to keep excess water or moisture from penetrating the asphalt and to prevent further cracking and deterioration of municipal roads. Crack sealing is scheduled to be completed throughout the summer construction season from approximately June to August of each year.
Completed on roads that are at least three years old, crack sealing prolongs the lifespan of the asphalt by creating permanent seals.
Roads requiring crack sealing are prioritized on an ongoing basis.
It can be done very quickly and roads can be driven on shortly after sealing is completed, keeping traffic disruptions and closures to a minimum.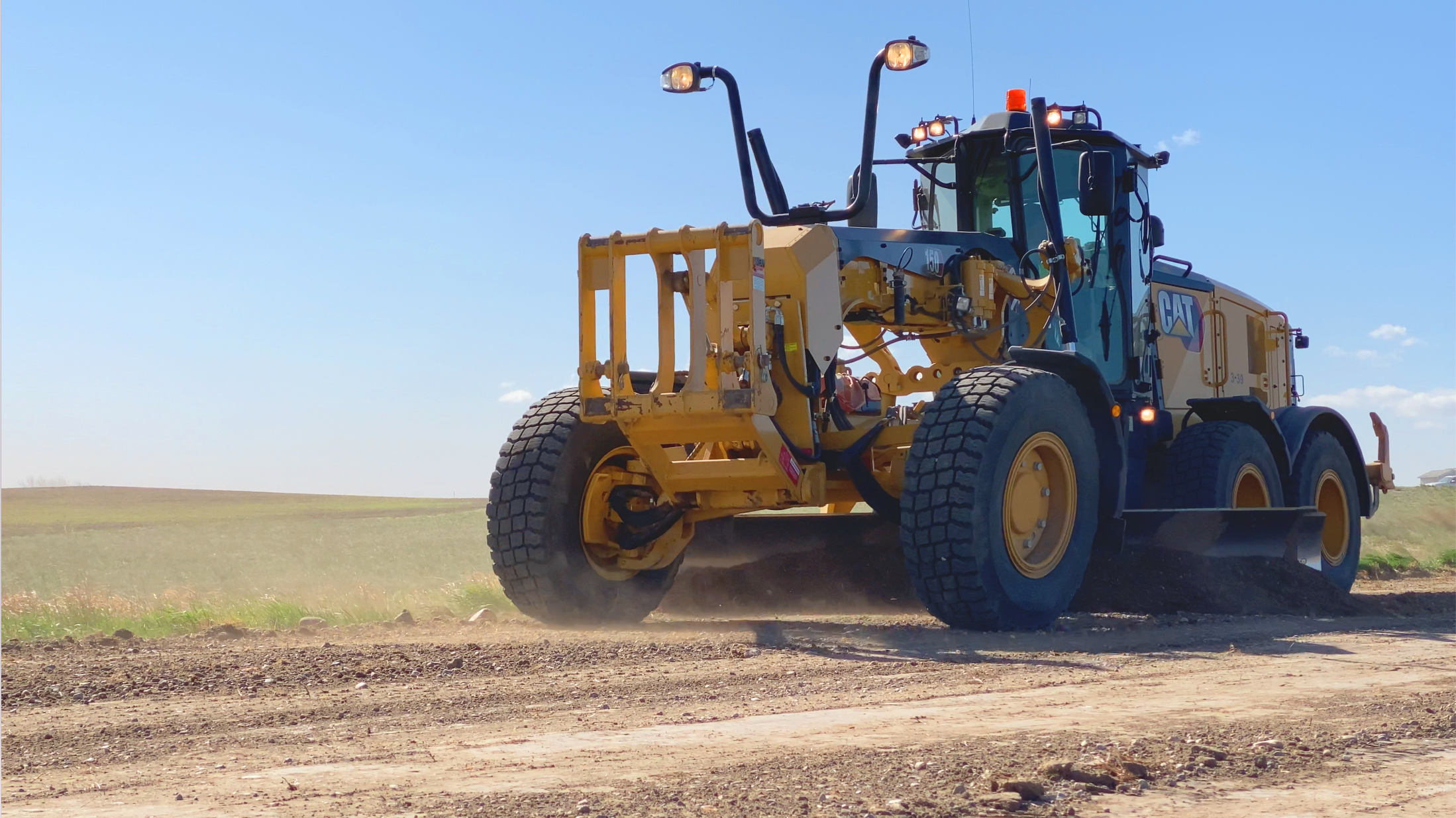 Gravel road maintenance
The MD of Taber maintains approximately 2,200 kilometres of gravel roads. The annual gravel road maintenance program includes:
road grading
shaping
adding material
removing washboards and potholes
There are 10 full-time graders in the fleet, each with an assigned area to maintain. A typical rotation takes the grader operator 4 – 6 weeks to complete their area. Some areas require more frequent blading because of the heavy traffic volume. Prioritization is based on school bus routes. All other roadways are prioritized based on traffic volume.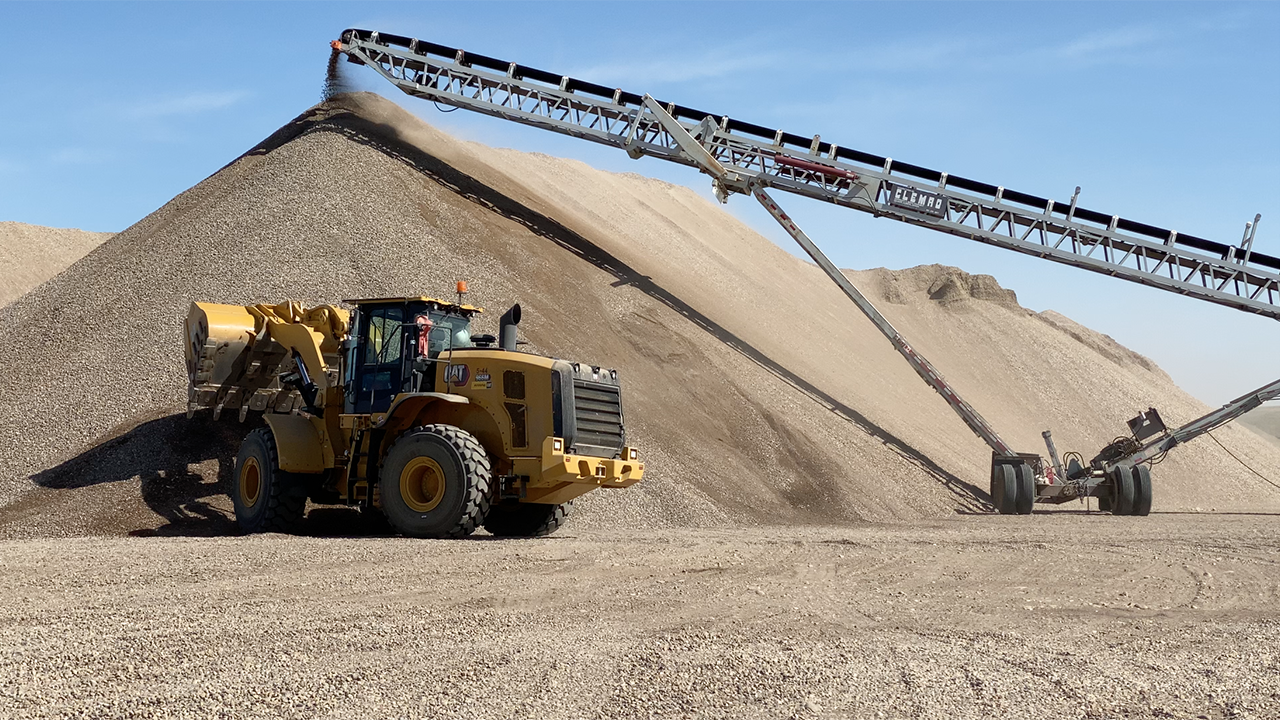 Gravel production (crushing)
Each spring, the MD of Taber's gravelling program supplies approximately 80,000 – 120,000 tonnes of gravel covering up to 600 kilometres of gravel road network each year. The MD of Taber owns and operates 8 gravel pits and 1 in-house gravel crusher to ensure inventory levels are adequate to support our programs. Excavation and crushing operations are limited by seasonal and daytime operating hours.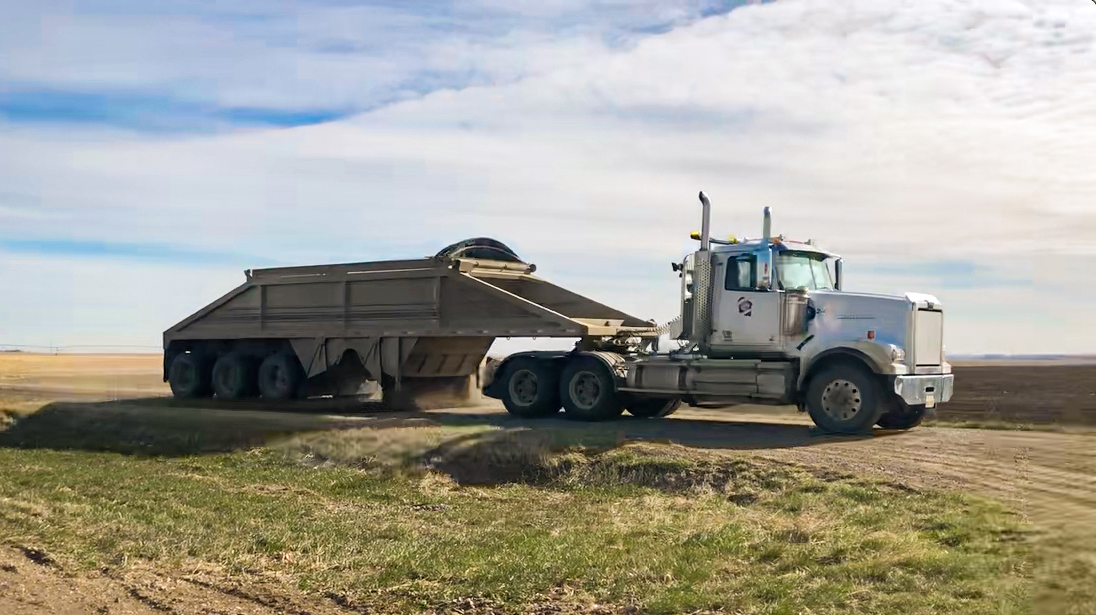 Gravel hauling
The loading and hauling of aggregate materials for the gravelling program are performed by utilizing 5 truck trailer units required annually for the following:
re-gravel
road construction
road recovery
spot patching
washouts
approaches
road repairs, etc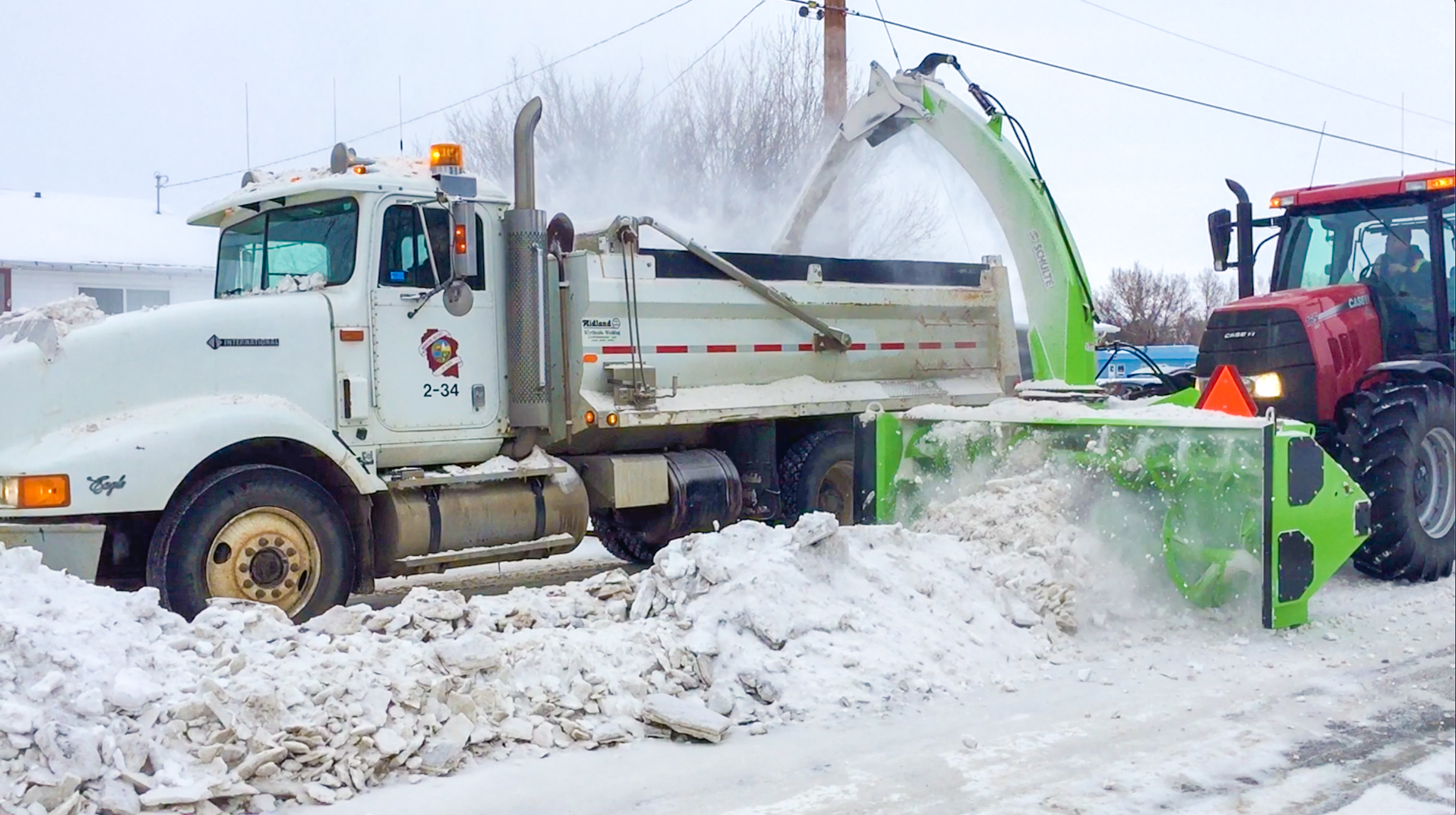 Snow removal
The MD of Taber maintains all public road right-of-ways within the MD, excluding provincial highways. Part of the MD of Taber's winter road maintenance program includes snow and ice control to ensure the safety of residents and travellers.
Snow removal is prioritized by initial opening of highest traffic volume corridors. Note: the MD does not clear private driveways except during an emergency (fire, ambulance etc.)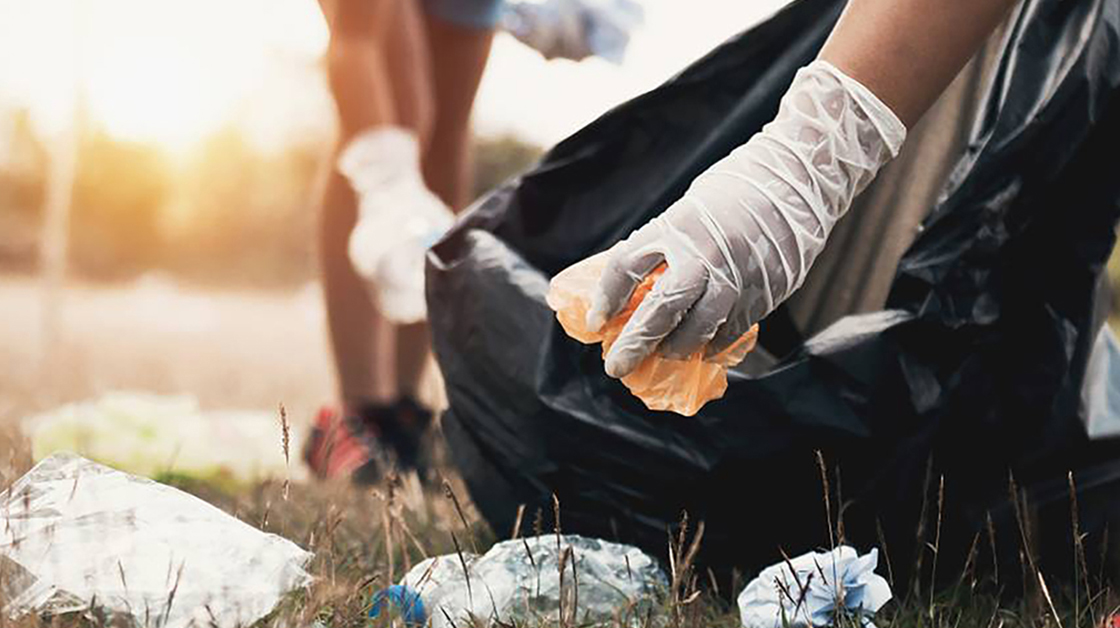 Annual roadside cleanup
The Annual Roadside Cleanup Program is held every spring during the first or second week of May, weather permitting. All non-profit groups or clubs are encouraged to participate as a fundraising opportunity. To register, organizations must contact Agricultural Services in advance with the number of participants. The MD of Taber pays participating organizations $100 per km cleaned.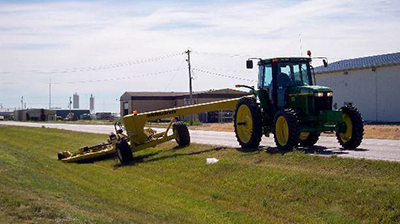 Roadside vegetation control
Agricultural Services maintains rural ditches to improve visibility and ensure safe road travel, allow proper drainage to prevent flooding, and prevent weeds from spreading to protect the environment and surrounding agricultural land. The Roadside Vegetation Control Program controls weeds, brush and trees on rural roadsides and in municipal reserves. Control methods include:
tree/brush control
mowing
spraying
seeding
Questions?
Call 403-223-3142
Monday - Friday 8:00 am - 4:30 pm