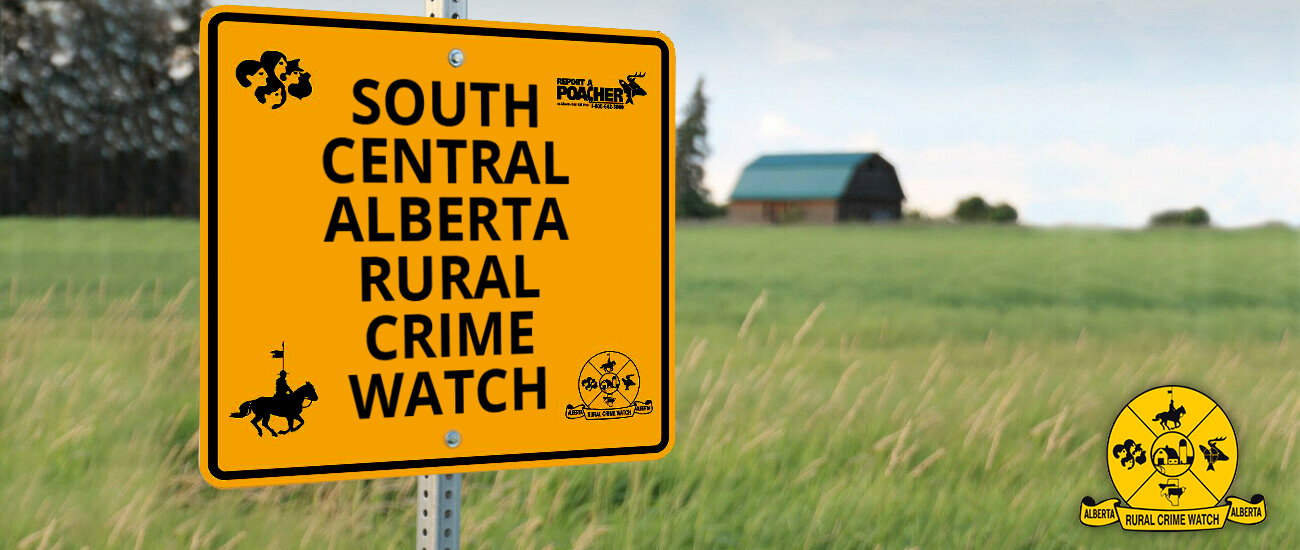 Protecting our communities is a collective responsibility. The Council of the Municipal District of Taber sees the South Central Alberta Rural Crime Watch Association (SCARCWA) as an opportunity for residents to get involved by becoming the additional "eyes and ears" of our communities. Together with our local RCMP detachment, members of the SCARCWA create a strong awareness, expand law presence and help reduce crime.
Rural crime costs millions of dollars every year. These costs are reflected not only in loss of property, but in higher insurance premiums, replacement or repair of equipment, and even lost production time for farmers.
The focus of the SCARCWA is to promote crime prevention through awareness, education and encouraging reporting of suspicious activity when observed. It also provides you with the knowledge and tools to help you and your community. By becoming aware and educating yourself on the current and emerging threats, the right knowledge is the best way to protect your family and property.
There are a number of simple and successful steps you can implement right away to help keep your property safe. Start by ensuring you, your family and employees learn about potential threats and how to recognize red flags.
Next is by becoming a member of the South Central Alberta Rural Crime Watch Association and placing one or more rural crime watch member signs on your property. Becoming a member is completely voluntary and does not require a lot of your time, but your cooperation with our local RCMP detachment can help prevent, and in the long run, reduce crime to keep our communities safe.
For more information on becoming a member or getting involved on our board and/or committees, please email the SCAR Crime Watch Association at info.SCARCWA@gmail.com or contact our local RCMP detachment or the MD of Taber office.
Join today or follow the South Central Alberta Rural Crime Watch Association on Facebook.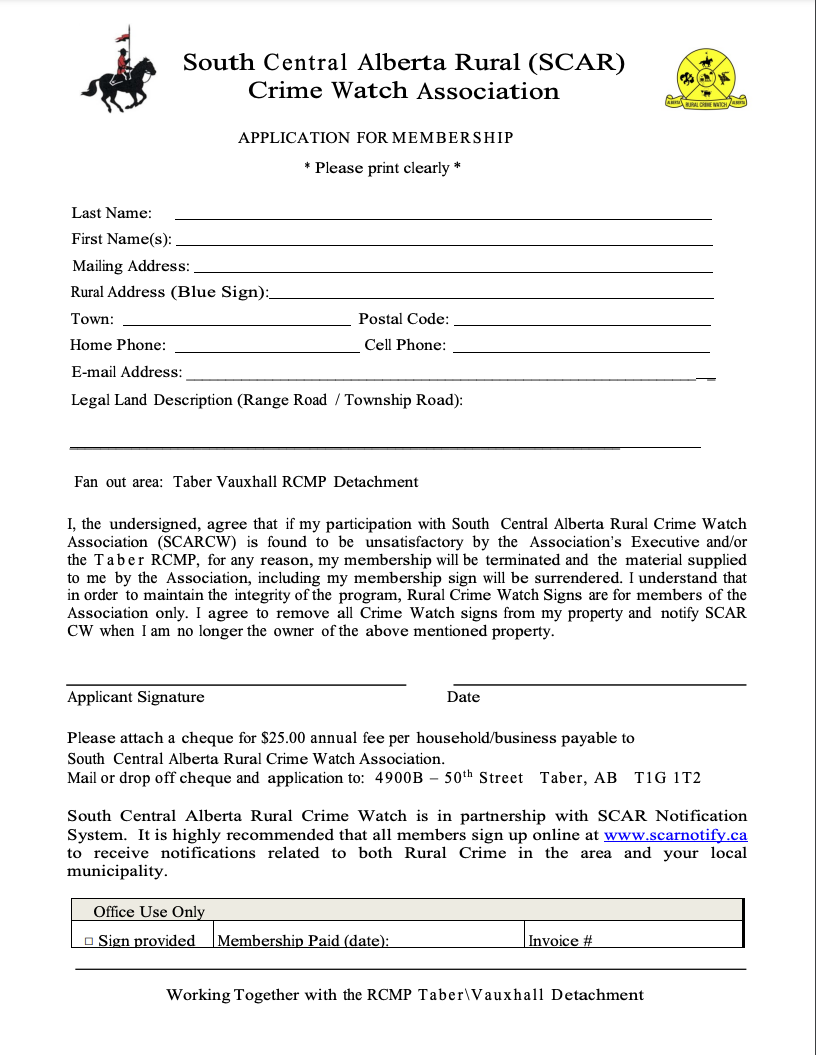 DOWNLOAD PDF