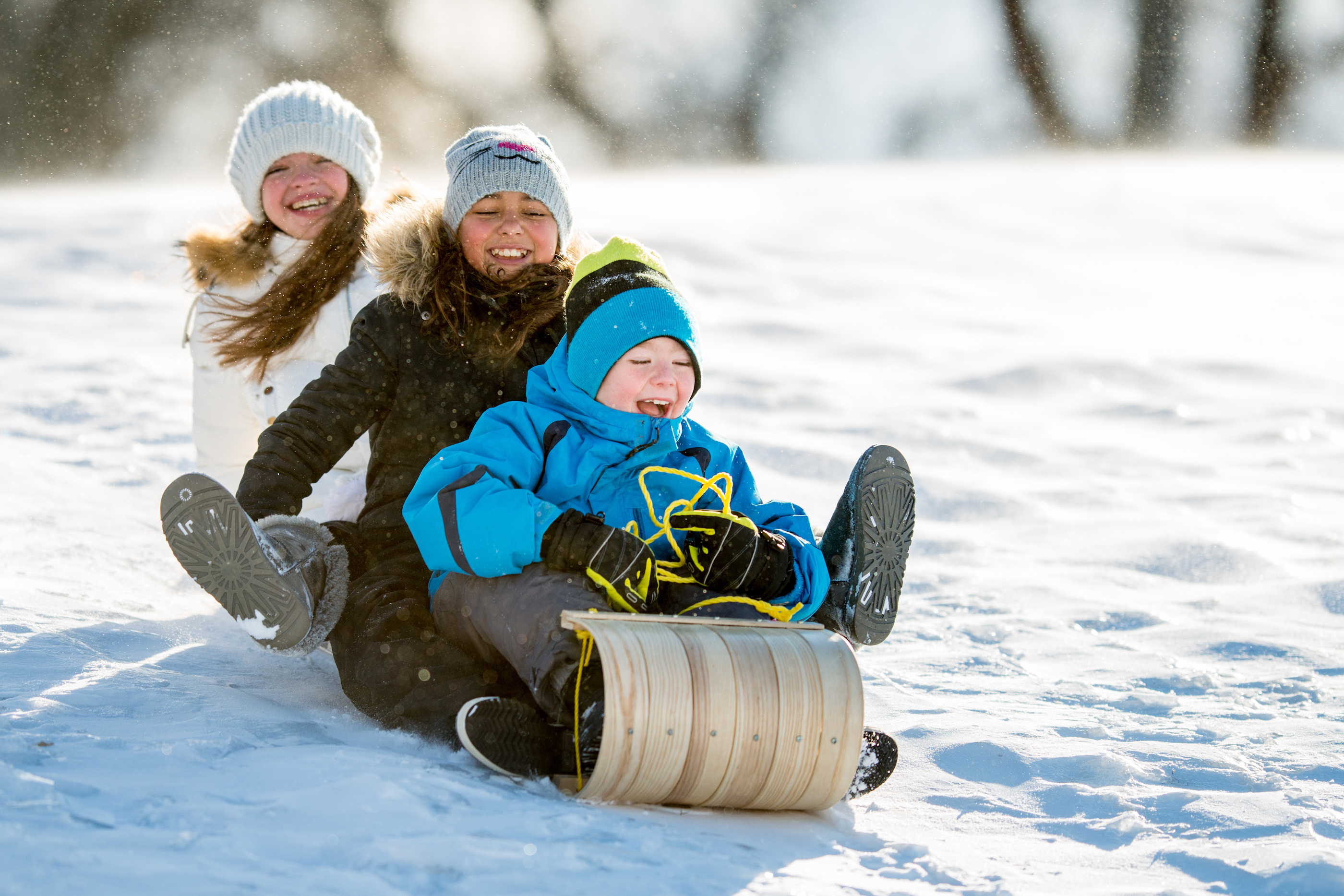 Family-friendly winter activities don't get much better than tobogganing!
The hill at Taber Municipal Park is the perfect location for sledding. Have fun, keep warm and stay safe by paying close attention to obstacles.
Sledding safety tips
For your safety, please sled on the designated hill.
Stay away from roads, rivers, railways and parking lots.
Wear a helmet to reduce the risk of head injury.
Prevent strangulation by wearing neck warmers instead of scarves and avoiding outer clothing with drawstrings.
Only sled in the daylight or on well-lit hills.
Go down the hill sitting up or kneeling on the sled. Never slide down headfirst or standing up.
Be sure your path is clear of obstacles and people all the way down the hill.
Stay in control of your sled. Avoid inner tubes and snow discs that are difficult to control.
If you fall off or stop unexpectedly, quickly move out of the way of other sledders.
Walk back up the side of the hill, away from other sledders.
In an emergency, call 9-1-1.