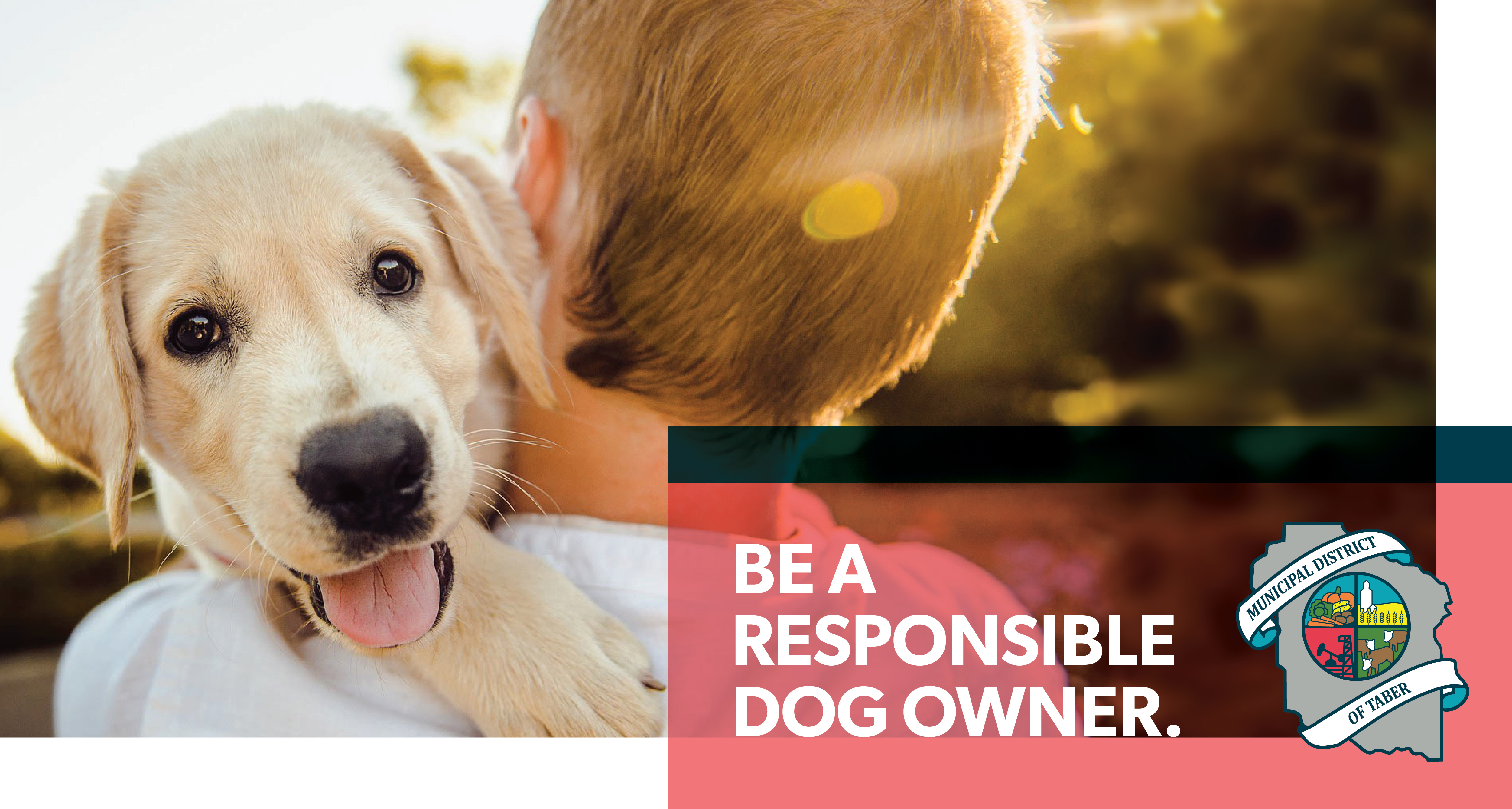 Responsible dog owners not only look after their pet's health and wellness, but they also make sure their pet is a positive addition to the community. Licensing your dog with the MD of Taber dog tag program improves the chances of getting your dog back if it becomes lost.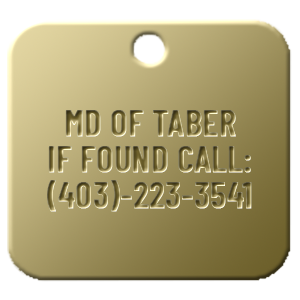 Dogs are considered at large when they are not under the care and control of their owner. We encourage dogs over three months of age living in the MD of Taber to be licensed through our voluntary dog tag program. Licensing your dog and keeping your contact information up to date helps us reunite you with your dog if it becomes lost and found by someone else. When you license your dog, you will get a unique tag for your dog's collar. There is currently no fee for licensing a dog in the MD of Taber and licences do not expire. Lost dogs are taken to the Taber Lost Paws Society.
MD of Taber residents who have lost their dog, or have found one, can call 403-223-4784 to speak to Regional Enforcement Services.
What to do if your dog is found at large and impounded.
If the lost dog is wearing its licence tag, Enforcement Services will issue a notice to the owner (in-person or by mail).
The owner may reclaim the impounded dog upon payment of all fees and penalties.
Fees are any expenses incurred in relation to care and sustenance and reasonable veterinary attention during the impoundment period, which include:

Dog impound fee: $45.00
Boarding fees: $35.00/ per day
Veterinarian fees: (invoiced as per charges by a veterinarian)
Penalty fees:

1st Offence $100 Penalty
2nd Offence $250 Penalty
3rd Offence $500 Penalty
Payments can be made at the Administration office.
The owner is required to show receipt of payment to the Enforcement Officer before delivery of the dog.
If a lost dog is found with no identification, the lost dog will be advertised through MD of Taber and other social media channels for five (5) business days.
If an owner does not reclaim a dog within five (5) business days from the date the dog is impounded (according to Section 10(c) of the MD of Taber's Responsible Dog Ownership Bylaw 1998), the dog will become the property of the Taber Lost Paws Society and is placed for adoption.
We encourage all dog owners to be responsible and support the voluntary dog licensing program to ensure that your pets are not found at large.