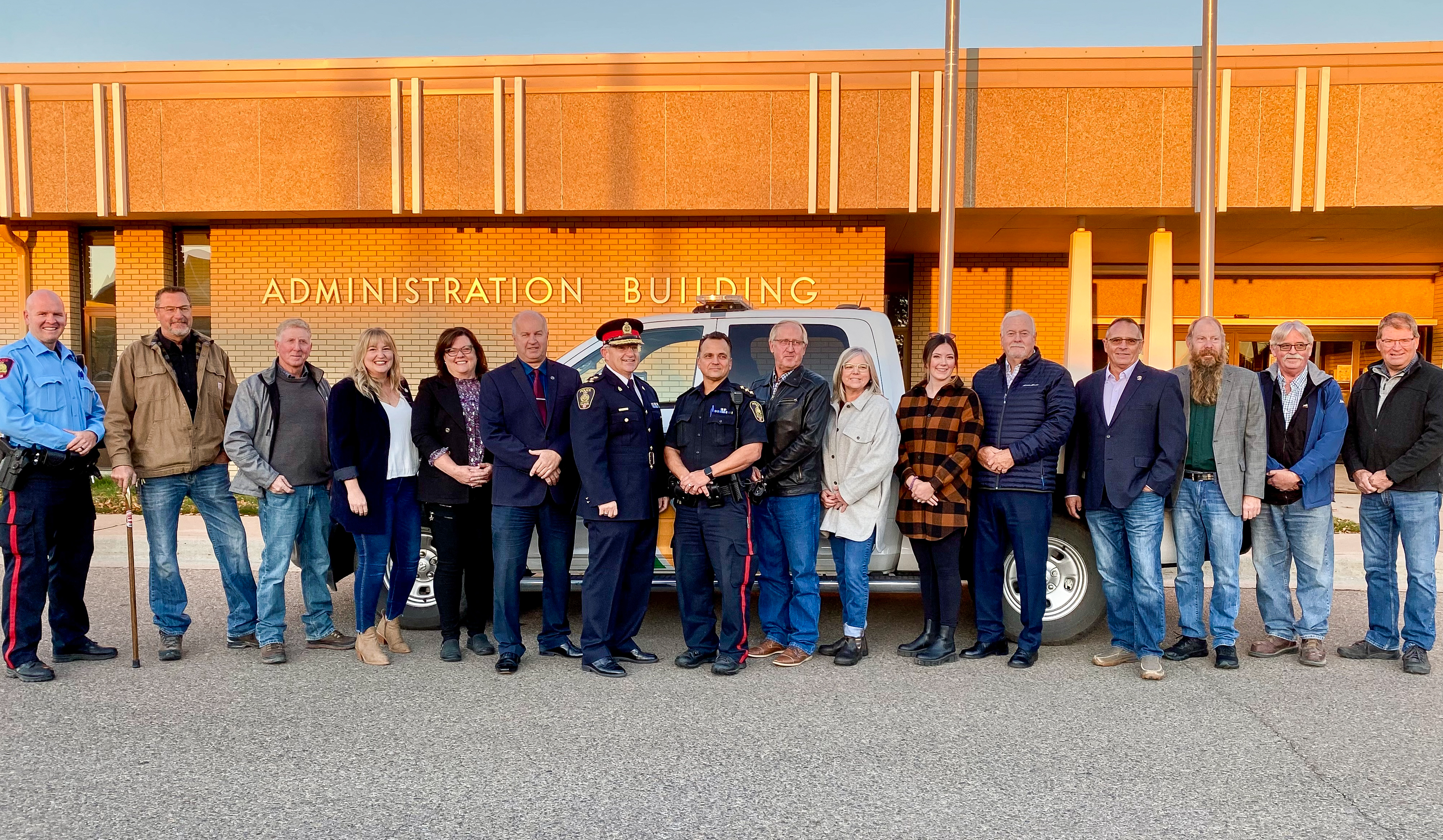 For Immediate Release
October 13, 2022
TABER AB – The new Regional Enforcement Services partnership is intended to serve the needs of residents, communities, and people within the Municipal District of Taber.
With respect to the recent past, Regional Enforcement Services was an established service with Community Peace Officers that worked closely with the RCMP, playing a key role in and contributing to public safety within the municipality.
Today, with the official announcement of the finalized partnership between the Municipal District of Taber (MDT), the Town of Taber (TOT), and the Taber Police Service (TPS) residents can expect to see the new Community Standards Officer (CSO) in light-blue coloured uniform and newly decaled pickup truck operating within municipal boundaries as early as October 17th. It is emphasized that the RCMP will continue to be the Police force of jurisdiction within the MDT.
The new CSO will work to serve our communities in the following key areas:
Bylaw Enforcement: animal control, park patrol, pivot overspray, assist municipal inspectors and officers, scene support for MDT Regional Fire Services and RCMP, and more
Provincial Statutes: public safety and traffic-related concerns such as unsafe and excessive speeding and other traffic violations
Support Rural Crime Watch Community Groups: South Central Alberta Rural Crime Watch Association
Starting October 17th, all bylaw-related complaints and inquiries can be directed to TPS by calling 403-223-4784 (24/7).
After-hour complaints and inquiries can be submitted through our online tracking system.
For emergencies, please dial 9-1-1.